Meet our staff at Hal Dental Office.
In our office, all the dental hygienists acquire national qualifications to take care of patients.
Ishigaki (Chief hygienist)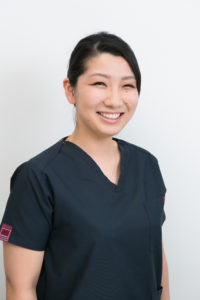 [Hobby] Watching baseball game
[Strength] Have a strong sense of responsibility
[Weakness] Bottle everything up inside
[Quote] I want to be in patients' side.
Please talk to me about anything. I will welcome patients with smile!
Katou (Sub-chief hygienist)
[Hobby] Travel
[Strength] Stick with my solution
[Weakness] Indecisive, negative thought
[Quote] Do not hesitate to consult us regarding tooth brushing! Let's do our best!
Miyamoto (Hygienist)

(Temporary leave)
[Hobby] Listen to live music, travel, outdoor activities, camera
[Strength] Good with details and attentive
[Weakness] Too serious, stubborn
[Quote] I want to provide oral care customized to each patient to help him/her enjoying eating with own teeth for life. I hope I can give comfort to patients.
Kadota(Hygienist)
[Hobby] Karaoke
[Strength] I like talking to people
[Weakness] hate losing
[Quote] I want to be close to the patient with a smile at any time. Supports patient's dental health!
Nakazono(Hygienist)
[Hobby]Eating sweets around
[Strength]bright personality
[Weakness] Easy to drop
[Quote] I would like to be able to help you with your patient so that you can know the importance of teeth and protect them.
Yarinome(Reception)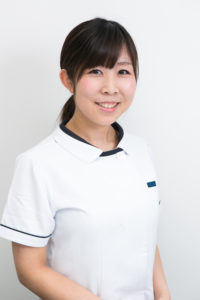 [Hobby] Outgoing
[Strength] Serious and honest.
[Weakness] I can't see the surroundings when I concentrate
[Quote]Receptionist and assistant.I can't do it directly, but I'll do my best to make you feel safe and to say that you're happy to come to our hospital!